ENTERPRISE … BE FRUITFUL and MULTIPLY …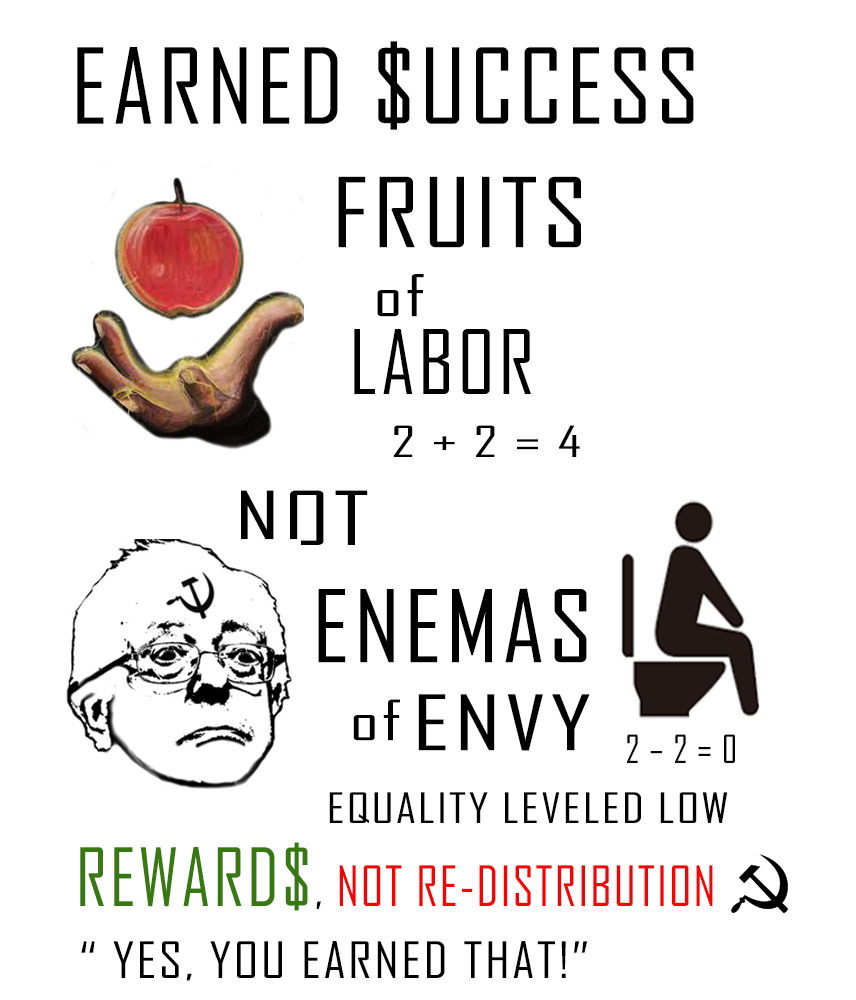 "CRITICS accuse capitalism of being a SELFISH SYSTEM, but the SELFISHNESS is NOT in CAPITALISM – it is in HUMAN NATURE."
The RESULT of CAPITALISM is to GUIDE HUMAN SELFISH-NESS through the INVISIBLE HAND of COMPETITION, …
The ENERGIES of the capitalist PRODUCE the BLESSINGS, ABUNDANCE from which the WHOLE SOCIETY BENEFITS
Capitalism ENCOURAGES entrepreneurs to ACT with CONSIDERATION FOR OTHERS EVEN WHEN their ULTIMATE MOTIVE is to BENEFIT THEMSELVES.
CAPITALISM IS BOTH "SELFISH" and a "SERVICE" …
CAPITALISM "SUPPLES" WHAT PEOPLE "DEMAND"
"While PROFIT remains the FINAL GOAL, entrepreneurs figure out how BETTER to SERVE the NEEDS of their actual and potential CUSTOMERS … 
Entrepreneurs are ALTRUISTIC
The CAPITALIST has DONE MORE to RAISE the STANDARD of LIVING of the poor than ALL the GOVERNMENT and CHARITY in HISTORY….
"ALIENATION", CLASS WARFARE and COLLECTIVE ENVY is NOT GOOD FOR BUSINESS …
SINCERELY.